15 Transdimensional Deliveryman
"Transdimensional Deliveryman" is the fifteenth episode of season one of Hello from the Magic Tavern. It was originally released on June 15, 2015. This episode features Joey Romaine as Don the Transdimensional Deliveryman.
Description
"Boys' night was so much fun I didn't book a guest for this episode either, but one showed up anyway. More importantly, he can travel between dimensions. Maybe he can help me get home."
Summary
Usidore and Chunt introduce each other as always. They still have the Usidore song in their head from last week. Chunt is back to being a badger again. It turns out he had been sleeping with different badgers for a while. "I have a type."
A transdimensional deliveryman appears in a bucket and announces that he has a transdimensional mail delivery. Usidore hates him immediately and insults him by telling him he has the job of a bird. His name is Don. He is the first person Usidore does not want on his quest.
It turns out there's a whole office of transdimensional mailman with millions of employees delivering packages between dimensions.
Don has a package from Earth addressed to "Arny Neekampyf." Arnie thinks the delivery is for him, but Don isn't convinced. After much arguing, Arnie finally gets the package. It has T-shirts from Ann Arbor Tees. There are three: a Magic Tavern logo shirt, one with all of Usidore's names on it, and a "Chunt's Up With That?" shirt.
Earth References
Notes
The theme music was set to lyrics for "Seven Dragons And A Baby" and sung in this episode by listener Matt Metter.
Behind the Scenes
Transdimensional Deliveryman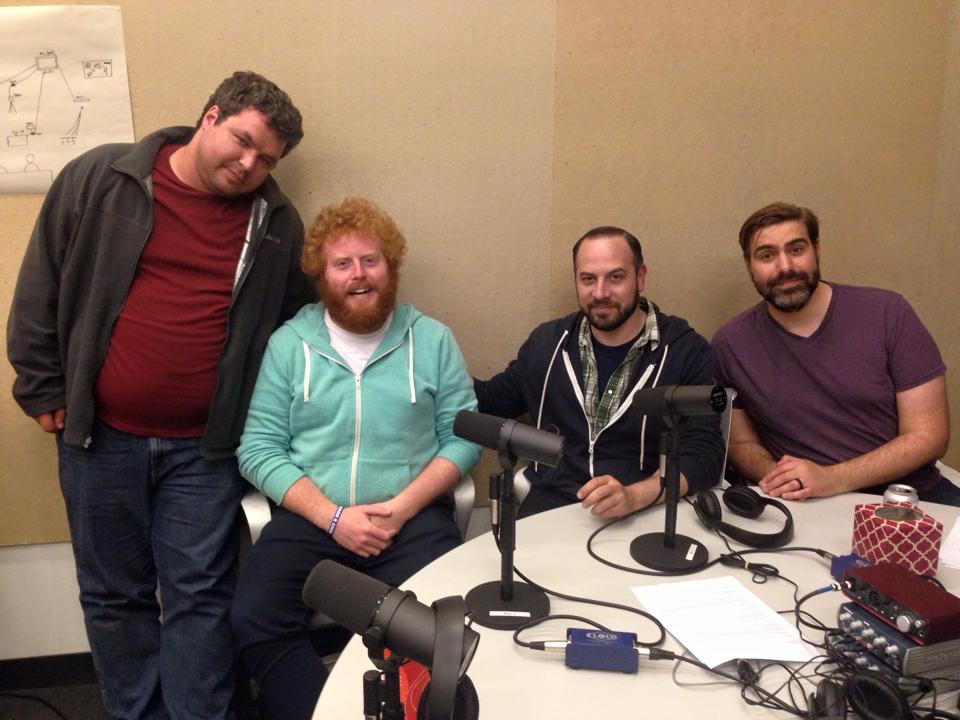 Usidore, Transdimensional Deliveryman, Chunt, Arnie
page revision: 15, last edited: 01 Apr 2018 18:51