Season 1, Ep 15 - Transdimensional Deliveryman
"Transdimensional Deliveryman" is the fifteenth episode of season one of Hello from the Magic Tavern. It was originally released on June 15, 2015. This episode features Joey Romaine as Don the Transdimensional Deliveryman.
Description
"Boys' night was so much fun I didn't book a guest for this episode either, but one showed up anyway. More importantly, he can travel between dimensions. Maybe he can help me get home."
Summary
Usidore and Chunt introduce each other as always. They still have the Usidore song in their head from last week. Chunt is back to being a badger again. It turns out he had been sleeping with different badgers for a while. "I have a type."
A transdimensional deliveryman appears in a bucket and announces that he has a transdimensional mail delivery. Usidore hates him immediately and insults him by telling him he has the job of a bird. His name is Don. He is the first person Usidore does not want on his quest.
It turns out there's a whole office of transdimensional mailman with millions of employees delivering packages between dimensions.
Don has a package from Earth addressed to "Arny Neekampyf." Arnie thinks the delivery is for him, but Don isn't convinced. After much arguing, Arnie finally gets the package. It has T-shirts from Ann Arbor Tees. There are three: a Magic Tavern logo shirt, one with all of Usidore's names on it, and a "Chunt's Up With That?" shirt.
Post Credit Scene
Don quickly returns with a message for them saying that Don got home just fine. He also made a burrito.
Emails
Dustin P. asks Chunt what the favorite animal he's ever been was. Chunt was born "manticore-ish": a lion with a human(his father's) head, and he thinks he'll try to regain that form by sleeping with another shapeshifter when he's near the end of his life. Many shapeshifters have an urge to return to their original form before death.
Kristen U. says Chunt Forever, Arnie & Usidore suck.
Will A. Asks if the trio ever feels they are being watched. Usidore does.
Patrick has written seilppus.seippup|nrevatcigam#seilppus.seippup|nrevatcigam looking for a quote on puppy food in bulk and is unhappy with the lack of response.
Paul N. asks for the recipe for Spiced Potatoes. Arnie says it's a popular question. Usidore gives the recipe:
"Go into your garden, dig up the freshest potatoes. Make sure you do not wash them. Take some spice: some cumin, some coriander, some chilies, some cinnamon, some mustard seed, some clove." (Here Chunt recommends a dash of morglorb, Usidore agrees it can make it more fun). "Rub it on the outside of that potato, with maybe a dash of oil to help it stick on there. And then just bite into it."
A spiced potato should have a good crunch.
Foon sponsor
Otok Barleyfoot once again, advertises the new special at The Vermilion Minotaur. Every Fleasday night, second half elf in the party gets a free bucket of roosters feet. He also mentions a Vermilion Minotaur march happening in the perimeter of Hogsface to promote the expansion for the tavern for unwed mothers. He also tells the listener not to mind the wizard.
Earth references
Notes
Behind the scenes
Transdimensional Deliveryman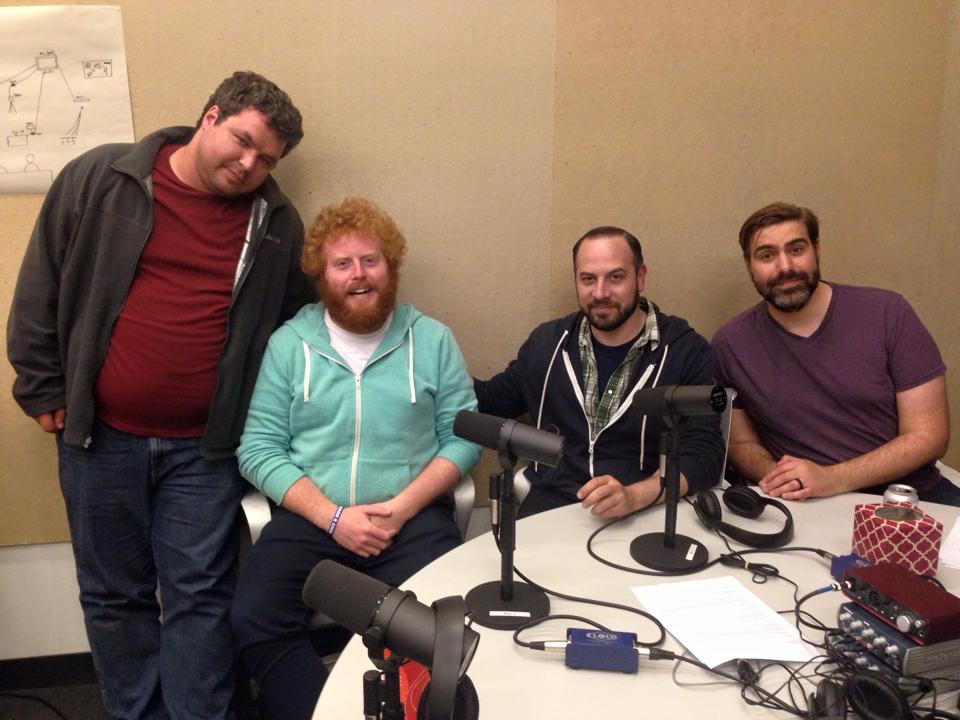 Usidore, Transdimensional Deliveryman, Chunt, Arnie
page revision: 22, last edited: 06 Sep 2021 21:12