Season 1, Ep 31 - Bridge Troll
"Bridge Troll" is the thirty-first episode of season one of Hello from the Magic Tavern. It was originally released on October 6, 2015. This episode features Padraic Connelly as Clovis the Bridge Troll.
Description
"This week we test our riddle-solving skills against an actual bridge troll. Hope he doesn't eat us!"
Summary
Chunt and Arnie seem friendlier, although Arnie still hasn't been to a Chunt's Night. Chunt broke up with Anne Arbor, but fortunately is now dating a cockroach, which can be stressful because her papa is very intimidating, nearly pushing Chunt to the point of of a panic attack.
Their guest is Clovis, a bridge troll that works under the Ashit Bridge. Bridges in Foon usually have a troll underneath them that will stop passersby from crossing until they have answered a riddle. (It's Clovis' day off.) To demonstrate, they role-play three different bridge crossings:
Arnie must answer: "What walks on four legs in the morning, two legs in the afternoon, and three legs at night?" (Answer: a garfunt.) Arnie finds that the classic answer to this riddle on Earth is incorrect, but Usidore finds the alternate answer very clever.
Chunt (roleplaying as Grimhoof the horse) must answer: "What is three plus seven?" (Answer: Ten.)
Usidore (roleplaying as Spants) must answer: "What am I holding in my left hand?" (Answer: A facecorn, an acorn with the face of a man.) Usidore answers correctly, as he is well-versed in riddles, and actually has an R-Pass that will allow him to cross any bridge without trouble.
Vwishtash is coming to a close, and Arnie is happy because he is sick of getting burns. It turns out he hates the season so much more than others because he did not get the necessary charm to protect him from the fire. Usidore may have forgotten to mention this to Arnie, and Chunt intentionally did.
Clovis goes over a partial list of trolls, and Arnie tries to explain what an internet troll is. Clovis says it sounds very similar to a party troll. Inspired by the discussion of naked rainbow trolls, Arnie rudely asks people if they've put pencils up their butt.
Space Bunker Plot
The Mysterious Man finds it troubling that the last email spoke of him being in another dimension. Whether it was a joke or not, the Mysterious Man calls on Tricia to get rid of him, lest he tells the truth about other worlds.
Emails
A listener complains to Chunt that Arnie hasn't talked about Earth stuff yet.
A listener asks Chunt to: tell Arnie get off his butt and find his wife or defeat The Dark Lord; and Chunt to turn into a dragon to aid the quest. Chunt has never dated a dragon, as it is too intimidating.
A listener named Flynn informs Arnie that he too has fallen into a portal, this one in a closet at Chipotle, and ended up in a cowboy dimension. Unfortunately, it was too boring and racist to do a podcast about.
Interlude
Glenn Miller, Spants, and Spindella perform an ode to the Vwishtash season.
Earth references
The Wiz, "Ease on Down the Road"
X-Men
Papa Roach
The Riddle of the Sphinx
Simon and Garfunkel: "Bridge Over Troubled Water", "Sound of Silence"
Thundercats
The Boxtrolls
Troll Dolls
Notes
This same letter from Flynn is read in the actual Cowboy World episode it seems to have inspired.
Behind the scenes
Bridge Troll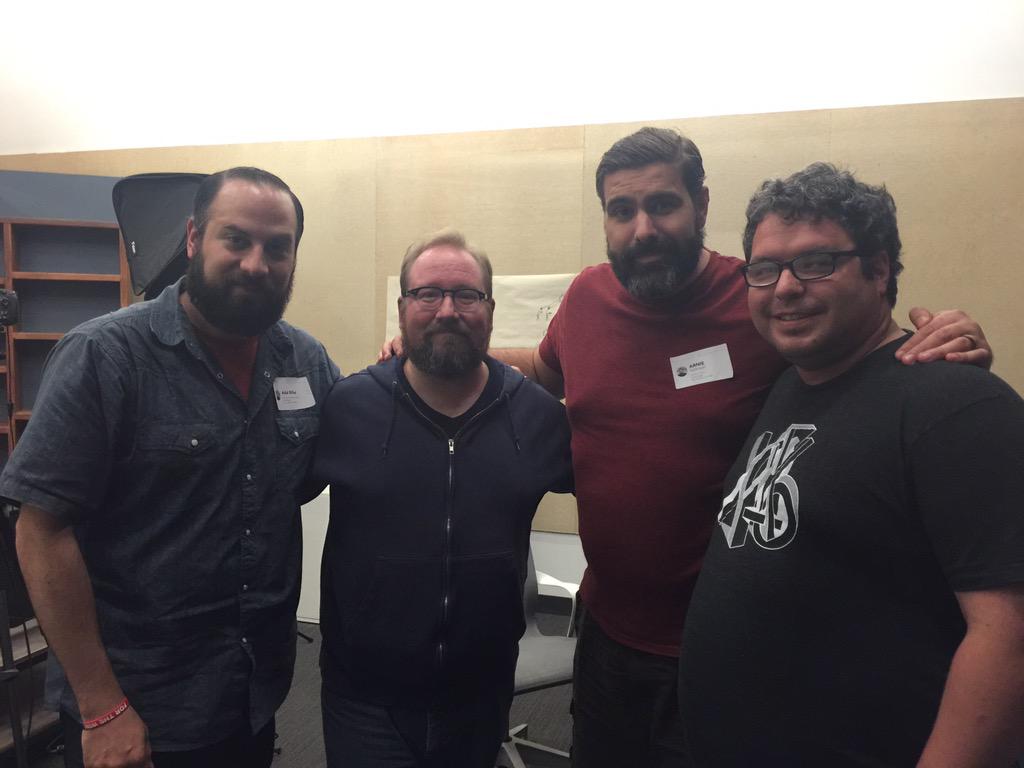 Chunt, Clovis the bridge troll, Arnie, Usidore
page revision: 23, last edited: 06 Sep 2021 23:46