Season 1, Ep 32 - Offices & Bosses
"Offices & Bosses" is the thirty-second episode of season one of Hello from the Magic Tavern. It was originally released on October 12, 2015. This episode features the first appearance of Bill Arnett as Metamore.
Description
"There's this guy who's always in The Vermilion Minotaur playing some kind of game with his friends. This week he'll come on the podcast and explain how it works."
Summary
It's the fall season, and Chunt is gearing up for Foodorfight. Usidore asks Arnie to join his quest to defeat The Dark Lord a little bit more seriously than usual before they introduce their guest: Metamore, a scrollish fellow who usually is engrossed in a game he plays with his companions in the Vermilion Minotaur. He introduces everyone to the role-playing game, Offices & Bosses, which everyone is new to except Usidore. Players in Offices & Bosses pretend to be workers in an office fighting to make it through the workday without being fired by any bosses.
After the break, they play a little bit of Offices & Bosses. Metamore takes on the role as the Office Manager.
Usidore uses his old character, John Bastion, a Marketing Manager
Chunt plays Dan Smith, a temp
Arnie plays Ryan DiGiorgi, the boss' son.
They then go on make-believe office adventures. After Chunt has his character stab "Ryan DiGiorgi" in the face, the game ends.
Metamore then asks Usidore if he can help on his quest to defeat the Dark Lord. Usidore wholeheartedly accepts his offer.
Emails
Did Arnie have a job before coming to Foon, and will his wife be able to make ends meet? Yes, Arnie had a job at Jackbox Games, and he is worried about Sarah making ends meet.
Has Chunt or Usidore ever thought about writing a cookbook as a companion to their new restaurant venture? Usidore says that he writes recipes every week on his Twitter.
Chunt says to email him at his Offices & Bosses character's name, dansmithhhhhhhhhhhh@gmail.com.
Interlude
Glenn Miller, Spants, and Spindella perform an ode to Make Out Point.
Earth references
Halloween, "trick or treat"
Dungeons and Dragons
Skyscrapers
Xerox copy machines
Computers
Adding machines
LARPing
Pencil
Notepad
Canadian currency
Notes
Behind the scenes
Offices & Bosses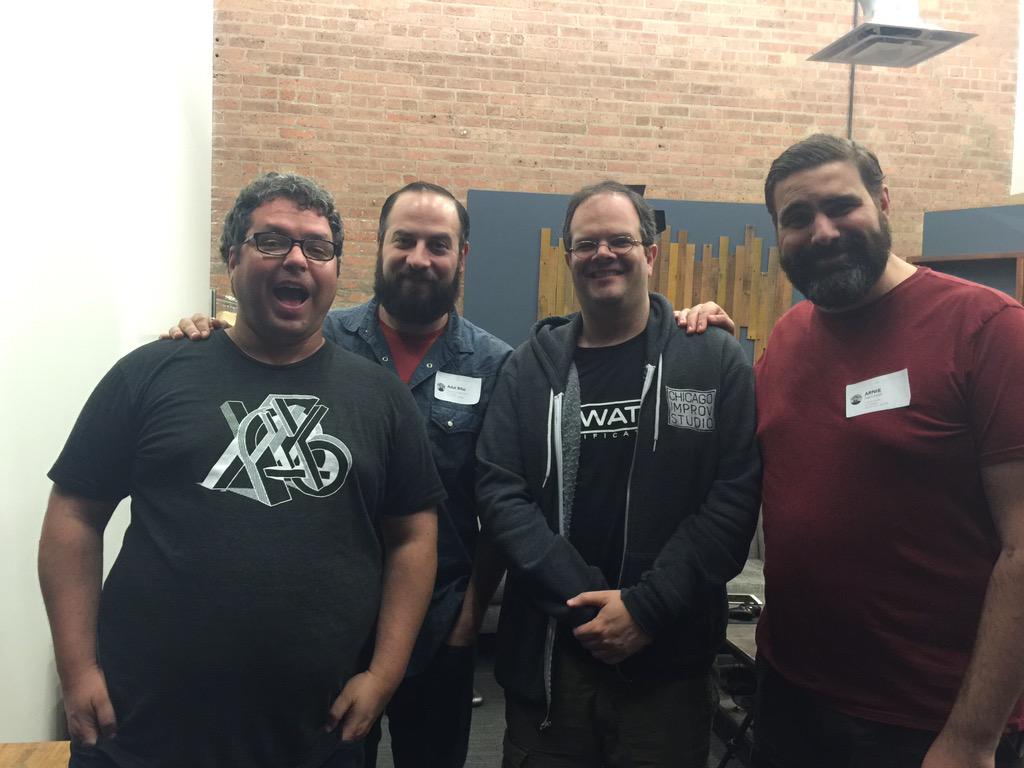 Usidore, Chunt, Metamore, Arnie
page revision: 19, last edited: 06 Sep 2021 23:49