Season 1, Ep 50 – Larry Birdman
"Larry Birdman" is the fiftieth episode of season one of Hello from the Magic Tavern. It was originally released on February 22, 2016. This episode features Rush Howell as Larry Birdman.
Description
"Larry Birdman is in town for a meeting to have a meeting to form a panel to change some Mittens rules and he stops by the podcast to discuss the Mittens Super Cavalcade Part 1."
Summary
Chunt is in badger form again this week. Usidore is unhappy that he voided the contract that stopped Arnie from talking while he says his full name, and Arnie is upset that Krom the Barbarian came up with a better joke than he did to say during Usidore's introduction. Usidore insists that he is still at work trying to defeat the Dark Lord, and recently went to Scrr and spent hours looking in mystical texts for some kind of advantage. Arnie mentions that Blemish has started painting the wall of the Vermilion Minotaur black, and Arnie is trying to keep him from making the tavern too creepy.
The guest is Larry Birdman who is in town to have a meeting that (after several steps) may lead to his desired rule changes to Mittens. He recaps some of his most disliked rules, and explains the origins of Mittens.
After the sponsor break, Larry talks about his troubled personal life, and addresses accusations that he murdered his wives. Larry maintains his innocence, and talks about the three murder trials, each of which ended in his acquittal. Instead, he holds that longtime rival Dick Wizardry hired a hitman to murder his wives. He goes into detail about the legal system of Foon.
Lastly, Larry talks about preparations for the upcoming 10th Anniversary Round Table Round Robin Circular Superstationwagon, an event every ten years when past Cavalcade winners compete in a ten-way match. Arnie decides he probably shouldn't play Mittens because it is legal in the game to kill those who have committed adultery (even accidental). Larry tells Arnie about the Accidental Adultery support group.
Emails
Rather than yell Usidore's name during sex, as has been suggested by listeners, a listener claims that woman made him say "Chunt please" before having sex.
Listeners are suggesting explanations for the appearance of another Arnie on Earth1, including a Memory Gremlin.
A listener accusing Arnie of lying and claims that Earth is fictional. Chunt and Usidore side with Arnie.
Usidore is now the mascot for a listeners' St. Baldrick's Cancer Research fundraising team.
Foon sponsor
The Vermilion Minotaur — ask for a Blemish's Dozen to get 13 Roosters Feet (in Cat's Blood) for the price of 12.
Additional appearances
Earth references
"Playing to top of your intelligence" (improv concept)
Quidditch and the Harry Potter books
Television
Robert Durst and The Jinx
Trial by fire
Mistrial
O.J. Simpson murder case: Glove, Ford Bronco
Washington Redskins name controversy
Abortions
MVP (Most Valuable Player)
Kareem Abdul-Jabbar
AA (Alcoholics Anonymous)
Behind the scenes
Larry Birdman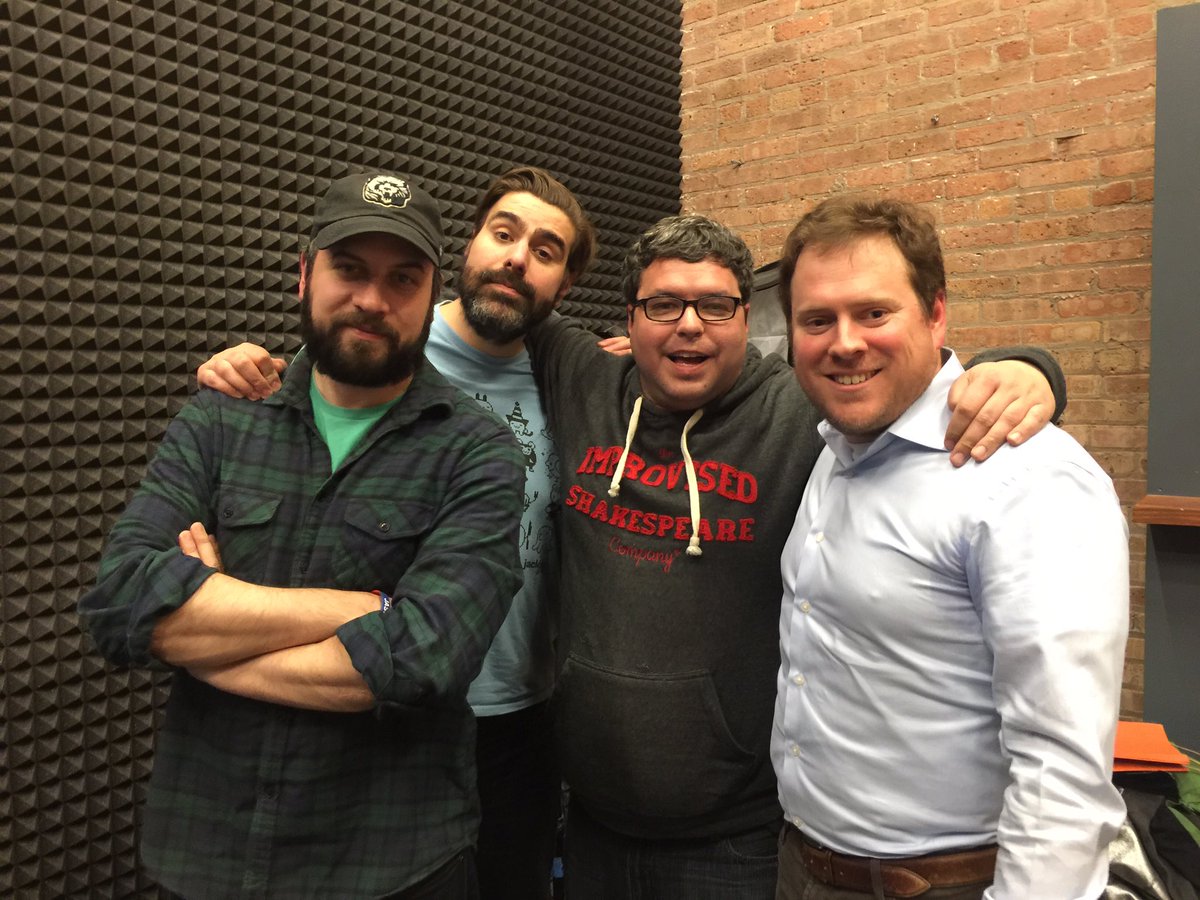 Chunt, Arnie, Usidore, Larry Birdman
page revision: 24, last edited: 03 Mar 2020 15:28