Season 1, Ep 64 – Jamillious the Mauve
"Jamillious the Mauve" is the sixty-fourth episode of season one of Hello from the Magic Tavern. It was originally released on May 30, 2016. This episode features Anthony LeBlanc as the wizard Jamillious Washington the Mauve.
Description
"I meet Foon's current Mauve Wizard who is also Foon's first black wizard."
Summary
Chunt updates us on being King of the Badgers. Usidore has taken over Chu Chu's Chow, and Chunt just spends time giving nice speeches to the badgers, saying things like "badger on". Chunt insists that he isn't in denial about the curse. Arnie is still working to "reverse the curse", and recently some badgers came into the Vermilion Minotaur carrying a dead cow as white as milk. Chunt at first pretends to be upset, but then admits that he himself asked them to bring it in. Arnie now only needs the slipper as pure as gold — the most difficult element to find.
The guest for today is Jamillious the Mauve. In addition to being the mauve wizard, he is also the first racially black wizard. Unlike Usidore, Jamillious likes to go by his original name, Jamillious Washington. Everyone, especially Chunt, is impressed with how cool he is, especially compared to Usidore. Jamillious tells about his past with Usidore, and shows off his freestyle spell casting by creating a great feast for everyone. He talks about cuisine from the South, as well as about the unfortunate oppression of badgers in that area of Foon. Chunt promises to make a decree that Southern badgers can all come up north and hang.
Jamillious talks about how difficult it was attending the Great Halls of Terr'akkas, as he was on scholarship and didn't have the assets to purchase the best supplies like the other wizards. Part of his goal as a black wizard is to teach people not to associate black with Dark, as in The Dark Lord, who has been giving a bad name to the color black. Jamillious is trying to take that color back; for example, he prefers mauve robes, but makes a point to show that black robes are not bad. Arnie learns that the Dark Lord has bluish-gray skin and becomes suspicious of bluish-gray people, then immediately realizes what a horrible impulse that is.
After the break, Jamillious explains the powers he has as a wizard of Feast and Famine, which basically regulates the lack or excess of material things for people. He is surprised that Earth lacks this regulation, allowing people to do whatever they want and oppress others. Jamillious was created to fight the forces of the Dark Lord, but not directly like Usidore. Instead, his stead is to win back the hearts and minds of the people Foon, bringing people together against evil, as well as things like making sure people don't confuse the color black for evil. Usidore loves to teach young wizards, and has actually taken Jamillious under his wing and offered what Jamillious calls "championship" level coaching, the kind of coaching that will enable any wizard to win. He even has a special name for him: "Philious Jacksonius", or "Phil" for short. Arnie is surprised, because he got the impression from Spintax the Green that wizards don't really like Usidore. Jamillious assures us that only Spintax hates Usidore.
Jamillious invites Arnie to visit down south and experience RDR, a special festival in the South. Chunt then asks for a cake that is fit for a king but has a baby inside.
After the emails, Chunt's arm suddenly itches. When Arnie tries to scratch it for him, his arm falls completely off. Usidore explains that this is classic "curse heightening", and it means Chunt only has three to five weeks to live. Jamillious takes the opportunity to ask him to set the badgers in the south free, and maybe lead a couple of marches.
Emails
A listener asks Chunt where he would like to go if he visited Earth. They suggest Canada, and Arnie has to explain Canada to Chunt.
A listener suggests a plan: Chunt should have sex with him, and when he shape-shifted into his form, Chunt could go to work for him and experience Offices and Bosses in real life. Chunt prefers to just play the game instead.
A listener says that Arnie is the greatest.
A listener offers Arnie valuable information on curses and dark lords, but it's soon clear that the email is an advance-fee scam. Usidore and Chunt are excited about it.
Kern
Kern's hydration pump crank is broken. He isn't sure how to explain the problem so that whoever gets the distress signal can help them. Tricia suggests that he explains what it does, but Kern has trouble explaining what it does. He explains that he is upset because he wants "years and decades" ahead of him and Tricia. Tricia asks why Kern didn't confess this until they were in trouble.
Earth references
Gumbo
Jambalaya
Mos Def
Def Jam
Phil Jackson
Lucky Charms cereal
Finding Forrester
Behind the scenes
Jamillious the Mauve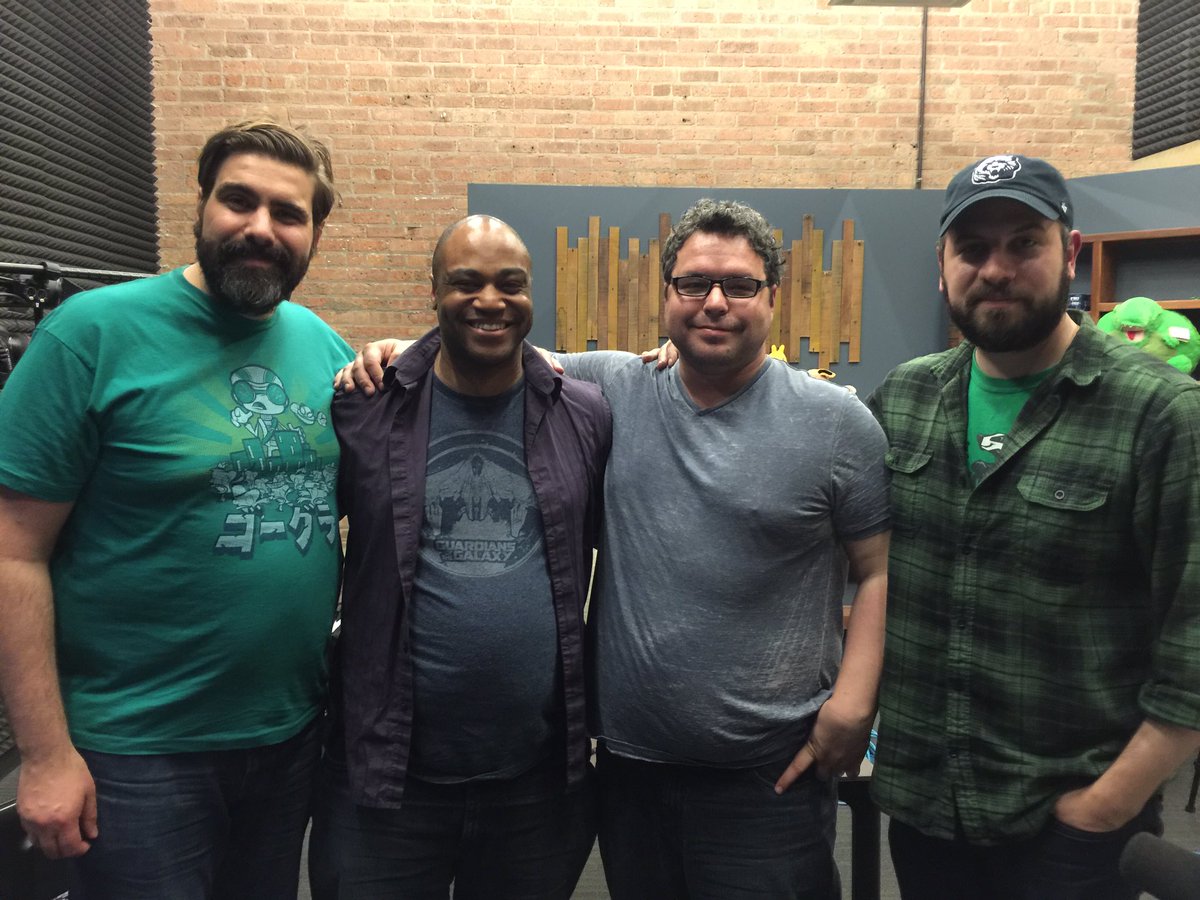 Arnie, Jamillious the Mauve, Usidore, Chunt
page revision: 19, last edited: 10 Jan 2022 18:03