Season 1, Ep 78 – The Bandit King (Live from the Steppenwolf Theater in Chicago)
"The Bandit King" is the seventy-eighth episode of season one of Hello from the Magic Tavern. It was originally released on September 5, 2016. The episode was recorded live at the Steppenwolf Theater in Chicago on August 16, 2016.
Description
"The tavern is busy, and the Bandit King is here!"
Summary
Chunt is still having a little trouble with his subjects, so he isn't wearing his crown tonight. Usidore threatens to smack people in the face if they ask about his secret names. Arnie is astonished that Usidore was able to create himself a microphone. Usidore reminds Arnie that he is a great wizard, but it doesn't always work right. Sometimes it cries itself to sleep. The other night, Chunt had to tuck in an iPhone but then it melted. Arnie says they only last two years and then die. Usidore's iPhones only last about two months before he has to bury them alive.
Arnie points out that this is the first time he's seen Usidore use the stairs. He then asks about everything he carries: sword, pike, empty bottle, staff, and something to make the day a little bit better. Arnie states there is a staircase behind the VM that just goes down into the ground, in which Usidore buries all his dead technology. Chunt says one time Usidore tried to make an iPhone that also serves as a razor, but all it did was call and say "2001 called," and then it died. Arnie wants to know where the stairs lead and Usidore informs Arnie that it leads to the bog, where all the ghosts are. Chunt tells us that if you bury something in the bog it comes back as a specter and Arnie asks about pets. Chunt says you bury pets in a sematary, duh.
Arnie postulates about having a pet wolf and Usidore says flat out that Arnie could not handle a wolf. Arnie says it would be a Stepping Wolf that would walk all over him and the patrons at the VM rightly boo him.
Arnie lets Usidore know firmly that if anyone in the tavern wants to send an email to them that they can and Chunt tells Arnie to ease up on Usidore, who has been complaining to Chunt about Arnie trying to make meaningful eye contact with him, which you shouldn't do to a wizard. Unless you wish to catch on fire or find themselves with an extra neck growing out of another neck.
Arnie finally introduces their guest this week: the Bandit King from Bandit Island! Arnie asks if Bandit Island is composed entirely of bandits, and it is. Once you're there, you're a bandit… just like The Olive Garden! They have some dead sticks that are baked with dead yeast. Good thing it's impossible to run out of them!
The Bandit King requests a beverage — A+ blood. Chunt says he will get it but doesn't leave for some reason (oh, because he's a total asshole). Then Arnie says he'll get it but doesn't leave either. Usidore gets fed up and goes to get it himself. Arnie says that's their ploy, to make Usidore go get drinks for them.
The Bandit King says he understands pranks, they do that all the time… you know, like killing someone! Chunt gets it! The foundation of their entire economy is a barter system in which they all steal from each other.
Finally, Chunt asks him what his first name is: Rayquanius. He asks how he got his black eye and Rayquan explains that someone tried to bandit him. Who would bandit the bandit king? The bandit court jester made a joke that wasn't funny, so the bandit king hit him, and then the jester hit him back. Chunt is astonished that on Bandit Island you can hit someone when their jokes are not funny and silently plots to send Arnie there. Usidore comes back with ghost blood because that is all they had.
Arnie asks how he became the bandit king and it turns out that he killed the previous king to take his place. Arnie gets distracted by emails and Usidore wants to know why no one asked him what he stabbed on his way back with the bandit king's beverage. Chunt bites, but then Usidore gets cranky. He eventually explains that the Dark Lord's influence is growing and he goes off on a tangent about Blemish letting things into the tavern that he shouldn't be. Arnie asks him to repeat himself. Dammit, Arnie. Usidore ends his second rant by asking Rayquan if he would join his quest. A commotion rings out and they cut to a sponsor message.
Arnie reads an e-mail from Billy Yum Yum Two By Two asking about Arnie's pink shirt that he wears at every live show and about the mental health professionals in Foon. Normally, people just lay down under a tree and sleep off their mental health issues, which is what the bandit king did. Arnie asks what kind of mental health issues plague him, and he replies that it is mostly the killing that gets to him, and survivor's guilt.
Another email comes in from Arneson asking about what the wolves know Usidore as and the name of Usidore's favorite wolf friend. He is good friends with the wolf lord King Tentius and they know him as RoooooooOOOOOOOO the Blue. However, Usidore discloses that he likes the king's brother better. He has perfect hair (for now, since he's a teen wolf).
One more email asks Chunt if he is out of the Insane Crown Posse because he doesn't wear his crown anymore. Chunt forlornly confirms that this is the case.
The Bandit King laments that it must be tough when no one invites a king. Arnie asks if he was born a bandit or if he became one, and he states that bandits are forged in the fires of misfortune (not literally). The king remembers when a bandit stole his parents. Arnie asks if the bandits abducted his parents to sell them to some children. Usidore and Chunt ask Arnie to unpack that. He tries.
The king says a note was left on his bedroom floor that if he wanted his parents back, too bad. Usidore suggests that the king's parents maybe wrote the note, but the note was cut out letters so he cannot tell if it was them or not, but he has thought that before. Since the letters were cut out of wood, it must have taken a long time and Arnie insinuates that it was well thought out and probably his parents. Chunt calls him out on the whole "abandoning your child" thing, and Arnie backs down, agreeing that he hasn't done enough to find his child. Arnie suddenly says he's going to leave right now and go find that dimensional rift. The king has one piece of advice for him before he goes on his journey: no matter how long and how far you search, when you find what you're looking for you will never be the same, and neither will it. Usidore comments that he was just joking about not getting up from the table.
Arnie asks the king what brings him to Hogsface (good podcasting, Arnie). The king is seeking government reform. Banditocracy is failing. The way they vote is by blood and it's unfair that the bigger people can vote more because they have more blood, especially the giant who is becoming a dictator because of his voting power.
Usidore asks about the possibility of setting up a religious monarchy, but the king says religion doesn't go over very well because of all the killing. Chunt asks about Earth's religions. Arnie says that religion is generally violent. Chunt asks Arnie to rank Earth's religions from best to worse (least violent to most violent). Agnostic then atheists are of the least violent, and Arnie gets out of the rest of the list.
Arnie wraps up and asks if there's anything they can do to help Bandit Island's government work better. The king says that dispatching the dictator giant would be helpful and Usidore answers his call and vows to slay the giant. Arnie suggests moving the district lines in Bandit Island. Usidore casts a spell of rezoning. Arnie closes out the podcast by professing his love for everyone, but the king is not ready to commit, understandably so.
Earth references
Notes
The Mysterious Man does not appear in this episode. Craig reads out an email that includes an audio clip of someone yelling Usidore's name in French.
Recorded live at the Steppenwolf Theater in Chicago on August 16, 2016.
Behind the scenes
The Bandit King (Live from the Steppenwolf Theater in Chicago)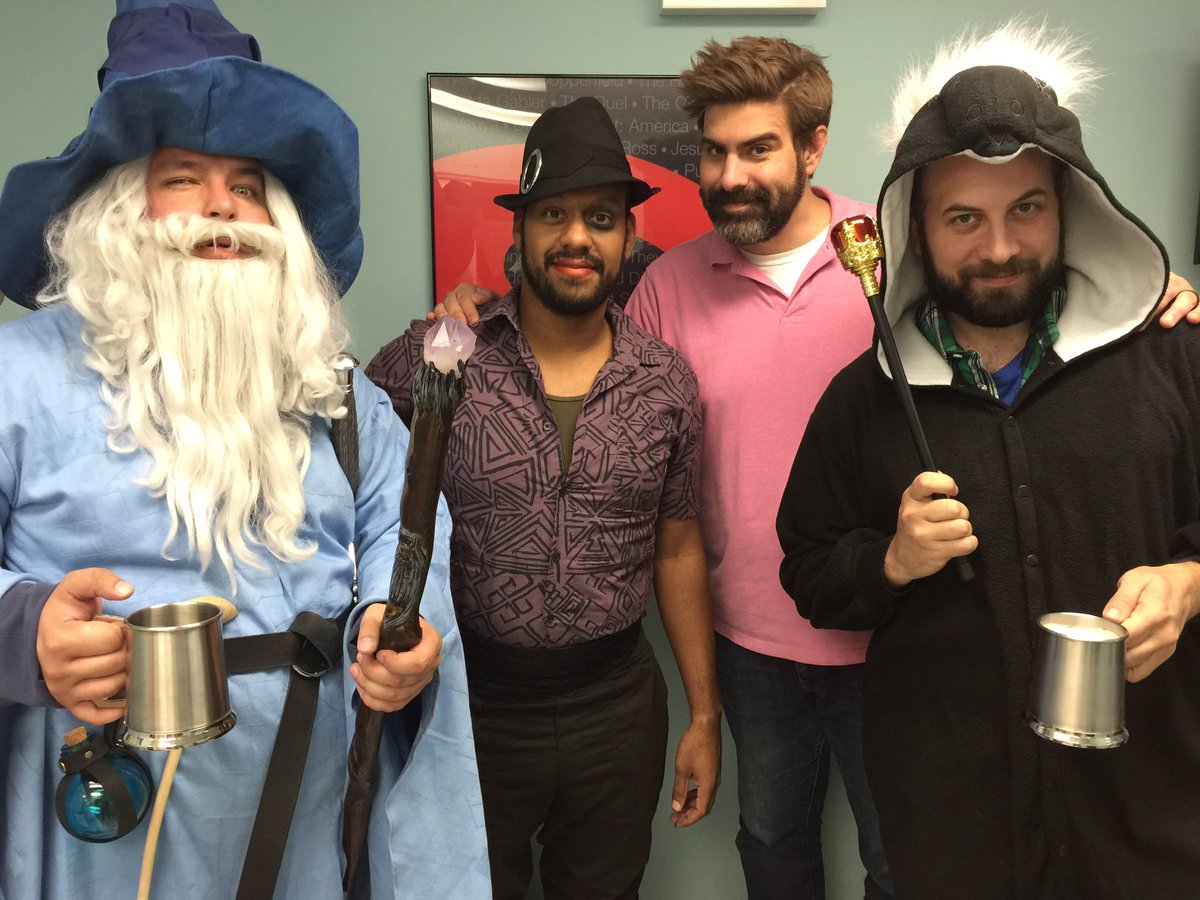 Usidore, Bandit King, Arnie, Chunt
page revision: 29, last edited: 10 Jan 2022 17:58