Season 2, Ep 16 – Tom the Girlfriend
Description
"Baron Ragoon has brought his new girlfriend to the Tavern. She seems vaguely familiar. Also, Blemish is around."
Summary
The Dark Lord is afraid that Arnie may discover a weapon hidden beneath the tavern and use his power before He finds it first. There was a map to it, but Tom destroyed it and forgot it.
The Dark Lord keeps muttering a prophecy in his sleep:
"A cave beneath the orange beast,
One door west and three doors east.
Down and down and down you go
Until the river starts to glow.
Face to face with Swamps McGee
Shall see the breaking of the three.
Below the water man must grope
Until he finds sweet Penelope."
Foon Sponsor
None
New Characters
Swamps McGee, the big ol' turtle guy
Additional Appearances
Earth References
"Knowing Me, Knowing You" - ABBA
Hidden Valley Ranch
menstrual synchrony
gender identity
As You Like It
Bosom Buddies, Tom Hanks, Peter Scolari
Boys Don't Cry
Tootsie
Mrs. Doubtfire
Juwanna Mann
White Chicks
Ladybugs
Bertolt Brecht, breaking the fourth wall
Spider-Man: Turn Off the Dark
"Psycho Killer" - Talking Heads
Tom Marvolo Riddle of the Harry Potter series
Notes
Blemish mistakenly addresses Lady Parts as "milord."
Behind the Scenes
Chunt, Arnie, Baron Ragoon, Blemish, Usidore (not pictured: Lady Eliza Parts / a "series of bats")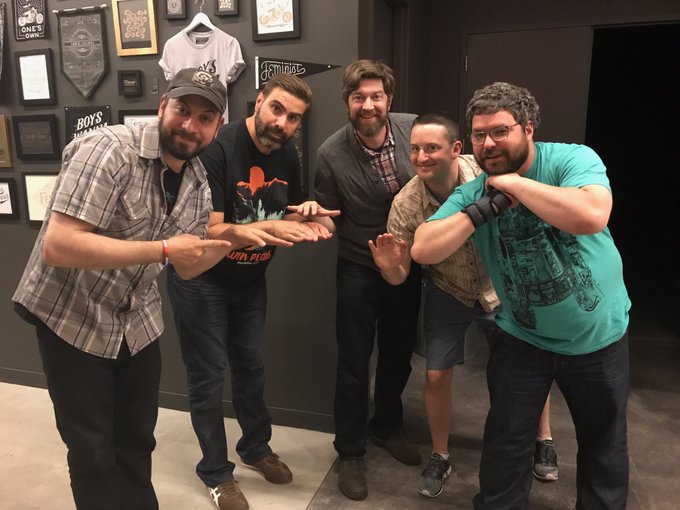 page revision: 9, last edited: 05 Nov 2017 15:04