Season 2, Ep 19 – Momo
Description
"Momo the mouse is back with important messages about defeating the Dark Lord."
Summary
Momo had a message that read "How to defeat The Dark Lord" that also said "I'm a friend" and "You need three different weapons" (one might have been a person), but she accidentally gave it to Usidore the Casual.
The first actual Book Club selection is The Great Gatsby, to be read by August 28.
Foon Sponsor
None
New Characters
Tattle Snake
Primrose the badger from Baxter Bay
a casual Usidore the Blue, aka Usidore the Casual, aka Twosidore
Additional Appearances
None
Earth References
Weekend at Bernie's
XOXO Festival
Dana Carvey, Church Lady
Holes
Hot Pockets
The Power of Now/ - Eckhart Tolle
"My Shot" - Hamilton
Lady and the Tramp
Notes
Usidore the Casual was played by Adal Rifai.
Behind the Scenes
Usidore, Chunt (Usidore the Casual), Momo, Arnie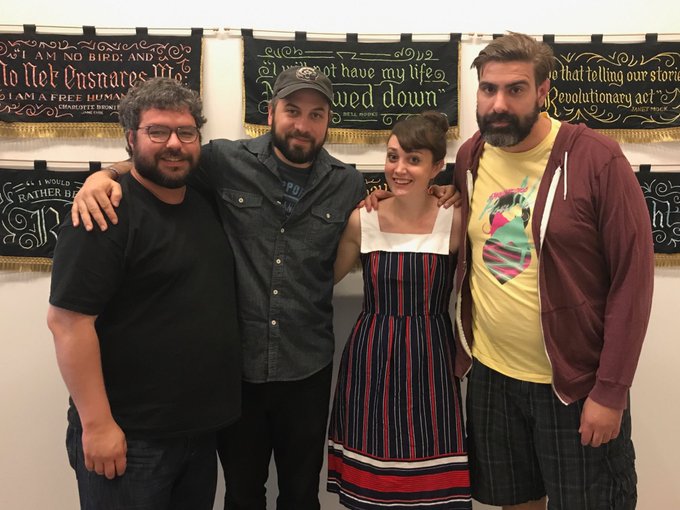 page revision: 10, last edited: 05 Nov 2017 14:58