Season 2, Ep 24 – Book Club: The Great Gatsby
"Book Club: The Great Gatsby" is the twenty-fourth episode of season two of Hello from the Magic Tavern. It was originally released on August 28, 2017.
Description
A wizard, a witch, a badger, a flower, a Chicagoan and a homunculus made of bodily fluids all try to understand the Earth book 'The Great Gatsby.'
Summary
Arnie is excited about the book club because he hadn't read a book in a while. Chunt asks about the Foon history books he gave him but Arnie hasn't read them yet. Usidore introduces himself, and this week he says that if one of his secret name forms in your mind's eye, your brain would boil and your eyes would fall out. They discuss their names, why Arnie won't call Chunt "Li'l Squish," and how Arnie does not look like an Arnie.
Flower is the first to show up to the book club. She was excited that there is a character named Daisy in The Great Gatsby, but after reading she hates the character and says that Daisy does not speak for all flowers.
Claudia arrives next and she hates the book as well, and the only character she didn't hate is George Wilson. Arnie counters that we're not supposed to like every character in books. Everyone also hates the racist overtones in the book. Usidore reads a passage spoken by Daisy to demonstrate that she's pompous, leading everyone to conclude that Usidore is a Daisy.
Metanoid is the last to show up and he loves the book. He read it on his Kindle, which is a piece of enchanted kindling that lets one read what someone else is reading.
Flower admits that she relied on a talking cliff to summarize the book for her, but even then she didn't finish the book. Arnie defends the book for its use of language, but he hadn't read it since high school and forgot most of it. Flower does like the descriptions of the parties in the book, making her most like the character Gatsby.
Arnie tries to summarize the book. Everyone says Arnie is more like a Nick because it's like he's from another world, but Flower says that he could also be a Myrtle, who dies in the book. Flower threatens Arnie, leading him to say Flower is more like the violent Tom Buchanan character. Both Claudia and Metanoid think they're like the piano playing Klipspringer. Chunt thinks he's more like Wolfsheim, which Arnie agrees since he's wearing cufflinks made of blue tiger teeth. Metanoid changes his mind and think he's more like Owl Eyes.
Usidore complains that there are no spells in the book. Everyone ask Earth questions about the book, like why Gatsby has a pool, what's a Philadelphia, and what's a telephone. Arnie gets frustrated and breaks for the Foon sponsor.
While discussing the parties in the book, Metanoid reveals that he's never been to a party before, so everyone agrees that it's a "book party" so Metanoid can say that he's been to one before. Claudia admits that she went to the Dark Lord's pre-party for his upcoming birthday.
The book club continue to discuss and argue who is which character. The Dark Lord is Gatsby and Usidore is his Daisy. Usidore makes the case for being a Nick, while Arnie argues that he's the Nick because he's the only likable character. They also discuss the Earth stuff in the book, such as the Roaring Twenties, cars and Oxford.
Claudia, Metanoid and Usidore mention that they don't have parents, leading Flower to say that she has parents but does not want to talk about it. Everyone thinks that Flower is a Gatsby because she is mysterious about her past.
Since Metanoid is made of bodily fluids, Chunt asks him can isolate the part of him that's semen so they can talk to him. Everyone is disgusted, and Arnie apologizes if a teacher ever uses the podcast to teach The Great Gatsby.
Chunt reads a quote by Wolfsheim to show that he appreciates Arnie as a good friend.
They discuss the Dark Lord's upcoming birthday party, and Chunt says that they have to show up naked. Arnie doesn't like the idea, but Claudia briefly turns his penis into a banana.
Chunt says that the green light across the lake is Spintax. Arnie says that the light represents dreams that are out of reach. Usidore says that his dream is to defeat the Dark Lord and is achievable. Chunt's dream is to write the great Foonian novel by plagiarizing The Great Gatsby. Flower's dream is to have sex with a guy, so Usidore and Flower ride off on his horse together.
Claudia's dream is to make witch dolls that can be dressed up, represent different regions of Foon and include accompanying books. Flower and Usidore return to ask questions about the dolls. Metanoid's dream is for his master to fall in love with a woman so he could lay flowers on her in her bed. Arnie's dream is to help everyone to achieve their dreams with the podcast, which everyone thinks is a non-answer. He wants the Dark Lord defeated so Usidore and Chunt can move to Earth with him.
Foon sponsor
Today's sponsor is Bungaree Chubbins' chamberpots. Chubbins also read The Great Gatsby and relates to George Wilson, and he would love to sell a chamberpot to Jordan Baker.
New characters
Additional appearances
Earth references
Anthony Scaramucci
Amazon Kindle
CliffsNotes
SparkNotes
Pools
Philadelphia
Telephones
Precum
Automobiles
Roaring Twenties
Oxford
Traffic lights
Slapstick
Calvin and Hobbes
Dennis the Menace
American Girl dolls
The Karate Kid
Notes
Behind the scenes
Book Club: The Great Gatsby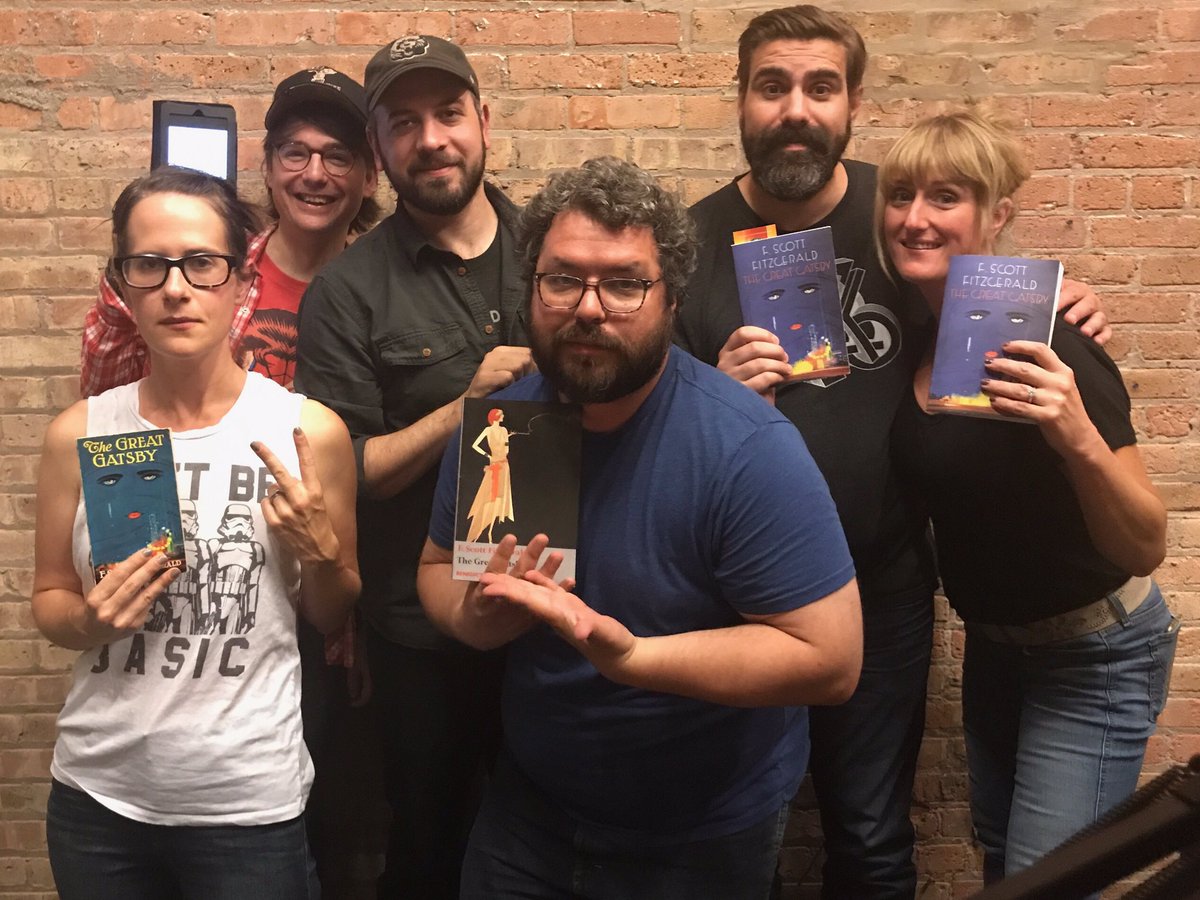 Flower, Metanoid, Chunt, Usidore, Arnie, Claudia the witch
page revision: 15, last edited: 18 May 2023 15:13