Season 2, Ep 29 – Nymph
Season 2, Ep 29 – Nymph
Air Date: October 2, 2017
Episode Link
Previous Episode
S02E29
Next Episode
Hosts: Arnie, Usidore, Chunt
Guests: Gary the Forest Nymph
Producers: Arnie Niekamp, Evan Jacover, Ryan DiGiorgi
Editor: Ryan DiGiorgi
Theme Music: Andy Poland
Logo: Allard Laban
Audio Assistance: Jason Knox
Production Assistance: Garrett Schultz

Sponsored by:Sponsored by: Squarespace (Promo Code: TAVERN) and ZipRecruiter
Description
"A Forest Nymph stops by to help spread the word on Nymph Awareness Month. Also… special note for Rusty: stop listening at about 38 minutes in."
Summary
Foon Sponsor
New Characters
Additional Appearances
Earth References
"Taylor Swift is a snake" meme
Ballers
HBO
Fruit by the Foot
Dane Cook
guacamole
Michael Jordan
Michael B. Jordan
lymph nodes
nymphomaniac
booty call
Kat Dennings, 2 Broke Girls
Newsies
Bangladore
Fu Manchu
castoreum
Notes
The episode takes place in the Foon month of Orgest (short for "Organ harvest") which is 17.5 days long and comes at the beginning of Vwishtash.
Behind the Scenes
Usidore, Chunt, Gary the Forest Nymph, and Arnie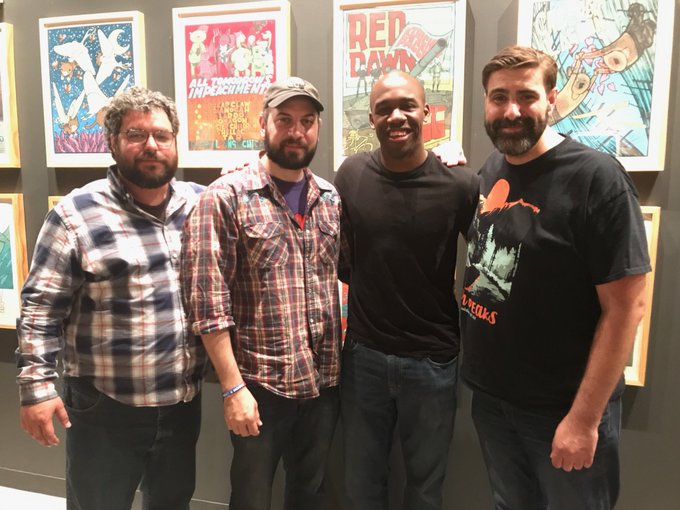 page revision: 11, last edited: 05 Nov 2017 14:35