Season 2, Ep 5 – Jayme and Sayme
"Jayme and Sayme" is the fifth episode of season two of Hello from the Magic Tavern. It was originally released on April 17, 2017.
Description
The Baron stops by with his odd twin children Jayme and Sayme.
Summary
The group is still held captive by the Dark Lord in Hogsface, and forced to record the podcast. Arnie and Chunt consider cutting Usidore off from the podcast because he's been falling asleep from the anti-magic potion he's been forced to drink. Arnie leaves the table, and it's revealed that Usidore's sleepiness was a ruse to get rid of Arnie so he can can do a crossover episode of "Gettin' Nuts" with Chunt.
Baron Ragoon shows up and requests to talk to Arnie. He's checking with him on how the podcast is doing. He becomes the episode's guest and has his skeletal twins with him, Jayme and Sayme. The twins reveal their creepiness to the group, such as Jayme eating food off Sayme's body and drinking each other's tears. They also like to play pranks on their father, such as sneaking pebbles of poop in their father's pillow. They've been living in the Castle Ragoon all their lives.
The Baron admits that he's not been as tentative to his children as he should have, explaining the twin's strange interests, which is why he has the twins with him as he goes about his duties. The twins are not interested in the evil deeds of their father, and Sayme wants to be an insult jester. The children are planning a charity event for the bastards and orphans of Shrike Valley, with Sayme as the headliner. Jayme aspires to have lots of children, and rule over Shrike with kindness with her brother by her side. The twins also miss their late mother Karen dearly, and they want their father to marry someone so they can have a new mother.
Email: The listener finds the Baron's voice sexy. The twins say that their father likes to read the list of the people he's killed as a bedtime story. The people he's killed have long names that rhyme.
Email: Another listener wants to know how to help the Dark Lord's cause on Earth, and wants to know his name. The Baron does not reveal the name, but suggests the listener hold him in their heart.
Chunt asks Sayme the sounds loves and hates the most. He loves the sound of Jayme slurping off his skin, and he hates the sound of his mother screaming for help as she was dying in lava.
Foon sponsor
There is no Foon sponsor for this episode.
Additional appearances
Earth references
Notes
Behind the scenes
Jayme and Sayme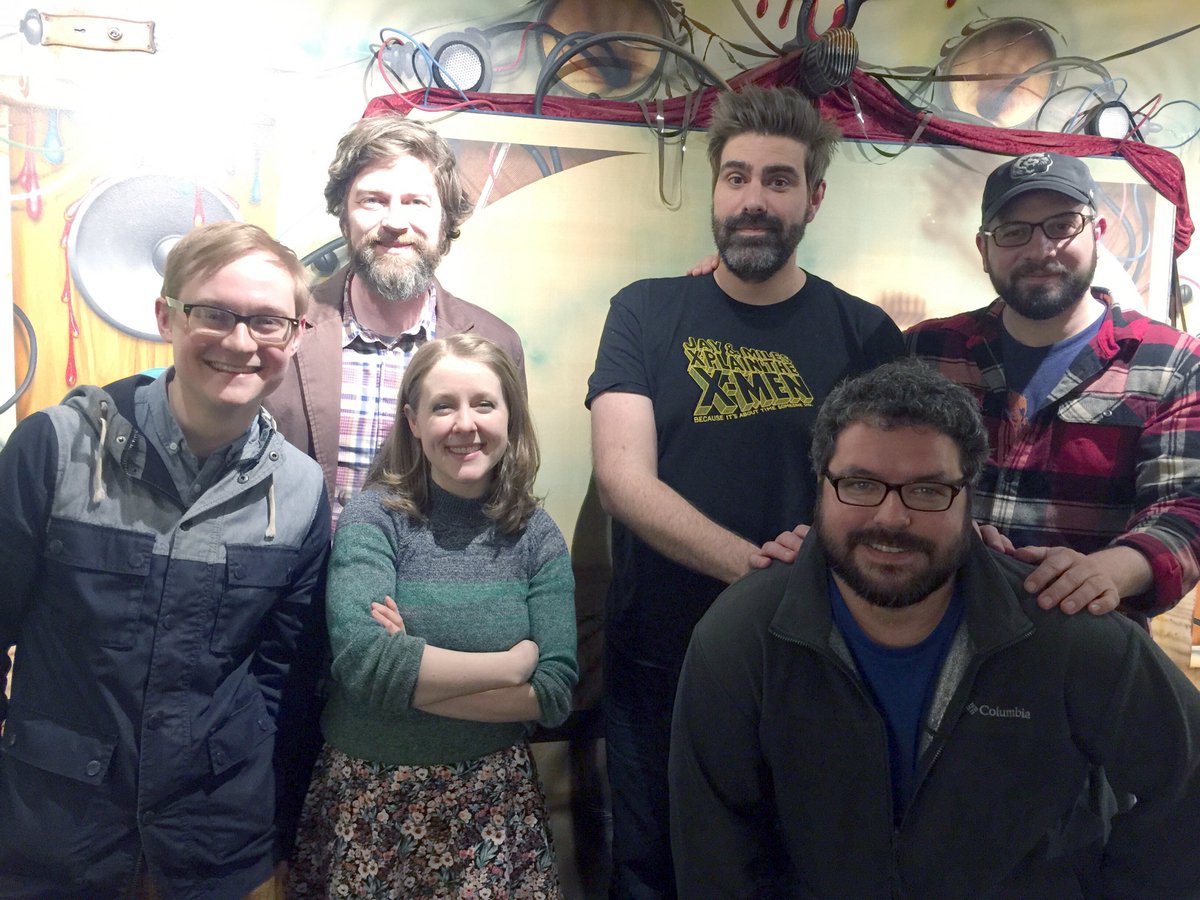 Sayme, the Baron, Jayme, Arnie, Usidore, Chunt
page revision: 19, last edited: 18 May 2023 15:17