Season 2, Ep 51 – Squibbert
"Squibbert" is the fifty-first episode of season two of Hello from the Magic Tavern. It was originally released on March 18, 2018.
Description
Squibbert the frog returns with an important message from the Dark Lord. That's assuming we can focus up enough to hear it.
Summary
Usidore has been getting to know Twosidore the last week, and they are like BFFs now. Sorry…FFBs. Foon Friends, Baybee! Twosidore gives Usidore a friendship bracelet and a pair of sweatpants that say "Juicy" on the butt. Usidore gives him a gift as well, and as you can imagine, it is a rock! Arnie comes over and asks if Usidore is ready to start the podcast, which apparently has already happened because he leaned on something. Oops. Usidore asks Twosidore to leave.
Chunt comes over with a new catchphrase: "Mmmm Blood Farts!" Yikes. No one likes it. Chunt brings Mayor Manana some other bananas and wants to tally them. Talbot the badger shows up and tells everyone where he's been for the last year apparently. The farting peach AND Gorgeous the Potato show up as well. And at this point, no one knows what the fuck is going on. Arnie basically says he's done, he's not recording today. Usidore spells Arnie into starting the podcast. Good job, Arnie, it's the best he's ever done.
Kid Usidore comes by and tries to introduce himself like Usidore, but he's not really known as anything yet. Arnie says he's not doing the podcast and go sits in his Camry. Usidore tries to continue without Arnie and introduces Squibbert! Squibbert questions where Arnie is and they say that he's pouting in the car. Chunt says hello to Chest, who is also trying his best to follow the podcast. Squibbert says she gets a bit of ping whenever Chunt says "Blood Farts!" along with "Captain Hats."
Usidore asks if Squibbert is still in the employ of the Dark Lord, which she is. But she comes and goes when she wants. Usidore reminds Squibbert that in a way, she kind of works for them. She begs to differ. Usidore finally asks if she would do some street cleaning, but she declines and then calls them out for not doing it themselves. He then goes into the zoning issue but Arnie comes back and interrupts his spiel. Arnie was sitting in his car and he had an idea that he should have a road trip. Since it's currently out of gas, Squibbert suggests a "road stay" instead.
Chunt confesses that since Arnie has been gone, the podcast has been going way too fast and they need Arnie to slow it down a bit. They just assume that everyone knows who Squibbert is and they think they need Arnie to explain things to the audience who may not know. Usidore asks who are some famous frogs from Earth. Arnie comes up with the most obscure reference he could probably find — Froggy from The Little Rascals.
Arnie asks how it's been working for the Dark Lord. Squibbert confesses that she used to be afraid of death, but since working for the Dark Lord, she's not anymore. She explains about Reintarnation, which when you die, then find out you have another shot, then shout Yeehaw! Arnie decides that after a series of misunderstandings that everyone is just hard of hearing.
Squibbert says that she had a memo from the Dark Lord, but lost it. Chunt thinks she said "Dork Lord" and goes off to kill him. Dammit, Chunt! Squibbert says that they aren't keeping to the truce, they haven't picked up any weapons or looking for anything anymore. Usidore rips up the floorboard and finds a mist sword. Squibbert points out that they haven't been looking in the middle of the tavern for weapons. Oops.
Arnie mispronounces Squibbert's name and then Chunt figures out why they've all been acting bonkers: there's a monster bartender and he's been serving them energy drinks. Squibbert offers up a cure: licking her! Usidore offers to go first and starts speaking backwards. We find out the Dork Lord's name was Paul and he is for sure dead.
They talk about Squibbert getting her groove back and we hear Usidore in the background pulling up all the floorboards, trying to find weapons. He found quite a few, but Arnie already knows there are everywhere. He even found a weird axe (waxe). Chunt reminds Arnie to stop chugging the energy drink and Usidore (still quite high) goes to slay the monster. Arnie tries to bring the podcast back and is concerned that they need to get to the important stuff: how do frogs have sex?
Squibbert asks Arnie if there's only one way that humans have sex, which Arnie brings up that there aren't as many as 69 like Squibbert thought. Arnie then asks if frogs just jizz on each other's eggs. If that's what you're into, sure. Kid Usidore comes out to help Usidore fight the monster.
Arnie postulates that it's the listener that's actually bonkers. Everyone tells Hank that he is too high and they try to calm him down. The episode quickly turns into ASMR. Arnie says that since they've finally calmed down, maybe the Dark Lord is asleep and they can talk about it. Arnie asks what are the Dark Lord's weaknesses. She says that he has a problem finishing. #relatable. Chunt suggests he stop thinking about his grandma. Now Arnie really wants to know who the Dark Lord's grandma. Squibbert says that she's a seed that grew into a (literal) tree, that had a lot of offspring. She's somewhere in Foon and if you knock on her trunk, her face will appear. Tally Man comes by the table to announce that the bananas have been tallied, and counts to put the listener back to sleep.
Emails
From Alexis: Request for Usidore - Send the listener a vegan Foon meal.
Answer: Usidore will send her a celery stick with the leavings of a frog on it.
From Kyle Coleman: He's been noticing that Chunt has been doing an inflection thing since he became badger king, Chunt's up with that?
Answer: Chunt thinks he has a speech impediment.
Additional appearances
Farting Peach
Gorgeous the Screaming Potato
Kid Usidore
New characters
Tally Man
Krimmit the Frog
Paul, The Dork Lord
Earth references
Friendship bracelets
BFF
Blood farts
Day-O (The Banana Boat Song)
Hot box
The Princess and the Frog
Road Trip
iMDb
DJ Qualls
"Since You've Been Gone" — Kelly Clarkson
"All About That Bass" — Meghan Trainor
The Cabin in the Woods
Froggy, Our Gang / The Little Rascals
Reincarnation
Nintendo cheat code
Toad licking
Monster energy drinks
Swords in the Mist by Fritz Leiber
Empire Records, "What's with 'today' today?"
"Paul is Dead" Beatles hoax
How Stella Got Her Groove Back
"Groovin'" — Young Rascals
69ing
Denny's - Moons Over My Hammy
The Truman Show
The Man Show, Adam Carolla
Twin Peaks - the Black Lodge
Honda Acura
"Mad World" — Gary Jules
Darkseid
Callbacks
Chunt kills the Dork Lord1
Notes
Tally Man was voiced by Adal Rifai
Behind the scenes
Squibbert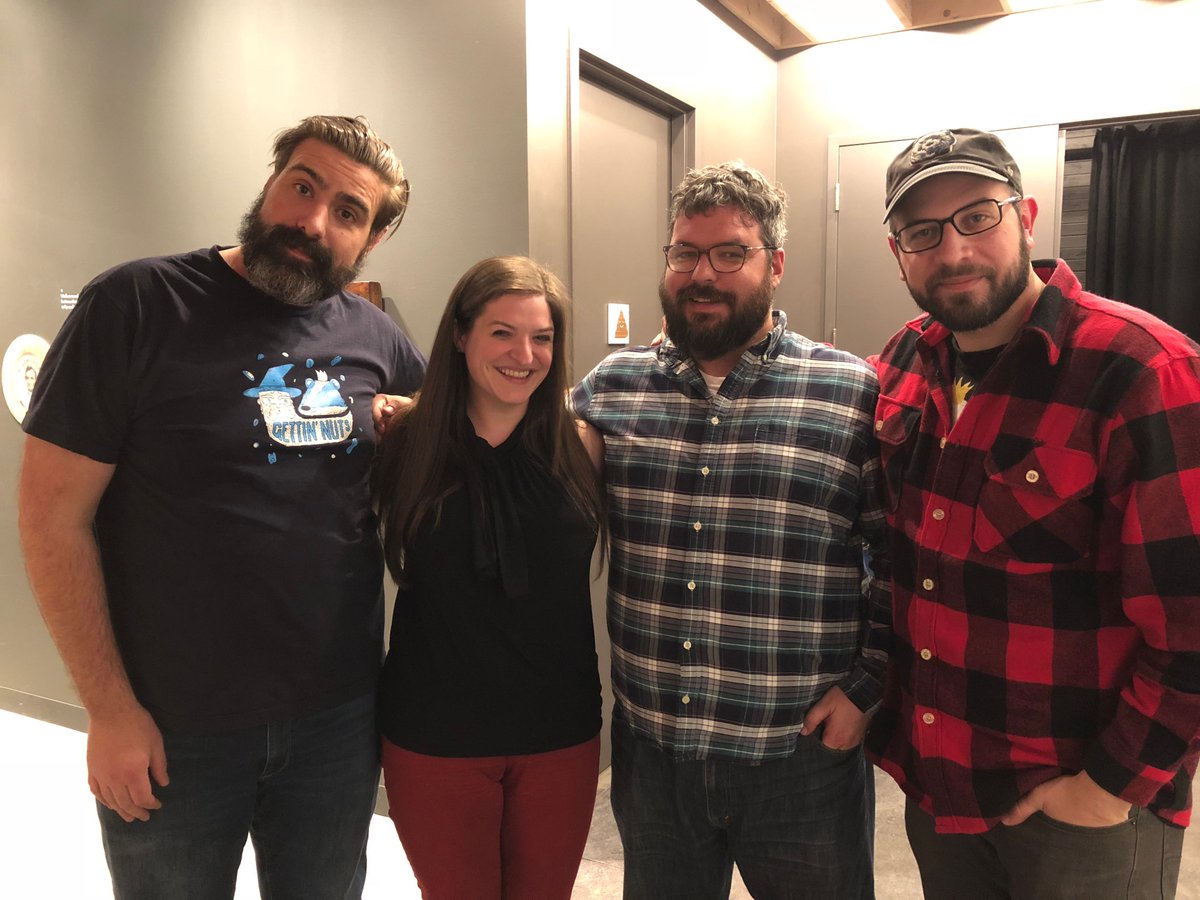 Arnie, Squibbert, Usidore, Chunt
page revision: 24, last edited: 18 May 2023 14:36