Season 2, Ep 6 – Mouse
Season 2, Ep 6 – Mouse
Air Date: April 24, 2017
Episode Link
Previous Episode
S02E06
Next Episode
Hosts: Arnie, Usidore, Chunt
Guests: Momo the mouse
Producers: Arnie Niekamp, Evan Jacover, Ryan DiGiorgi
Editor: Chris Rathjen
Theme Music: Andy Poland
Logo: Allard Laban
Audio Assistance: Jason Knox
Production Assistance: Garrett Schultz
Description
"A little talking mouse named Momo joins us in the tavern."
Summary
Additional Appearances
Earth References
Masterpiece Theater
GIF pronunciation
Cliff Calvin (Cheers)
"Who Killed Laura Palmer?" (Twin Peaks)
Extant
The Human Centipede
Vocal warmups:
"Many mumbling mice are making merry music in the moonlight. Mighty nice."
"A proper cup of coffee in a copper coffee cup"
"Red leather, yellow leather"
"You Know You Need Unique New York"
"She sells seashells by the seashore"
Momofuku
Spider-Man
"Better Man" - Pearl Jam
Sex and the City
"Mamma Said" - Shirelles
Big Momma's House
The Secret of NIMH
If Mama Ain't Happy, Nobody's Happy
Sexting / "You up?"
IMs
Cellphone messaging plans
Sprint
Emoji
Prison marriage
Notes
Arnie's been away from Earth so long that he isn't aware that Twin Peaks is coming back
Behind the Scenes
Chunt, Momo, Arnie, Usidore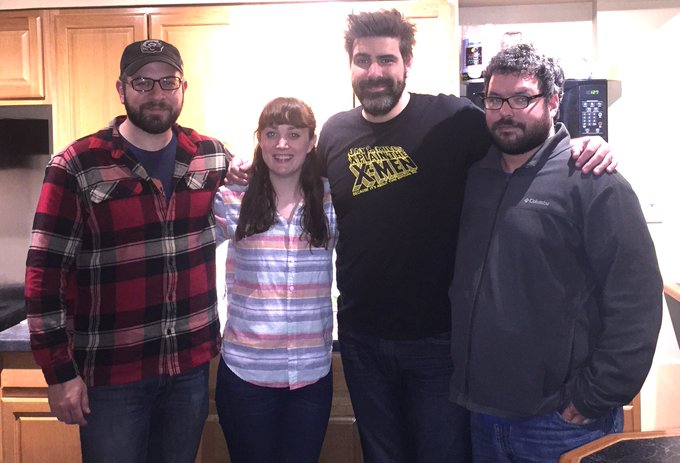 page revision: 4, last edited: 05 Nov 2017 15:39